Welcome to Sad Panda Art.  I'm Josie McKay, fibre artist, art instructor, teacher and book illustrator (heritage sheep breeder, dog trainer, mother…).  The art on this page is both functional and decorative.  All of it is made of animal fibre usually wool but sometimes silk, cashmere and other exotic fibres.
    If you would like to talk or are interested in products or lessons please email me at josie@snowboundpets.ca
ANGEL SKIES  $20
by Ann Marie Brezovski
illustrations by Josie McKay
Angel Skies is a read aloud story for children, grandchildren, parents and grandparents.  It is for everyone who believes in Angels and their presence in our lives.  This book is for families who love to spend time together in God's beautiful garden of life.
All of the illustrations in Angel Skies are made out of wool using a combination of wet felting and needle felting.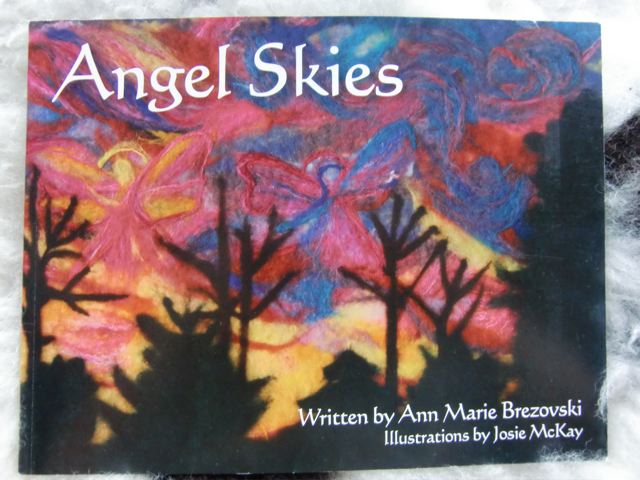 A few illustrations from Angel Skies
"Ladybug Picnic"
"Bird Feeder Angel"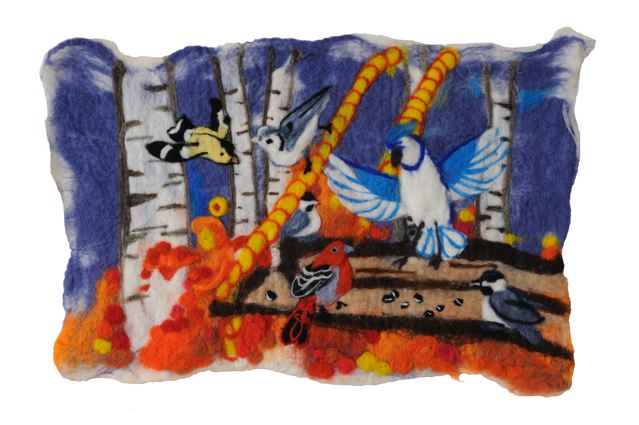 "Garden Angel"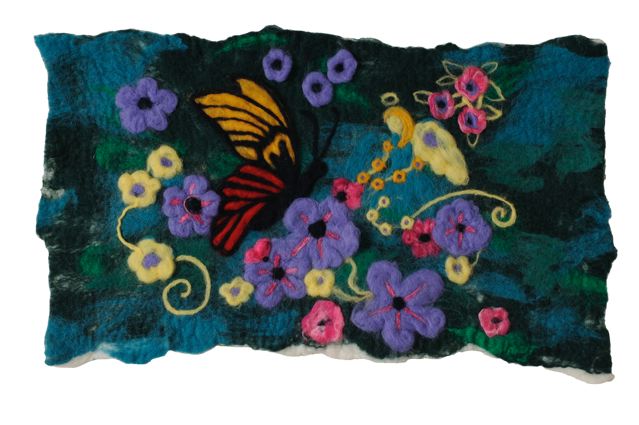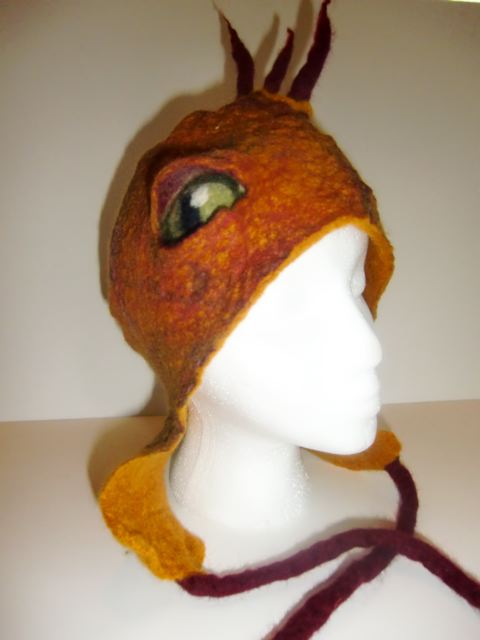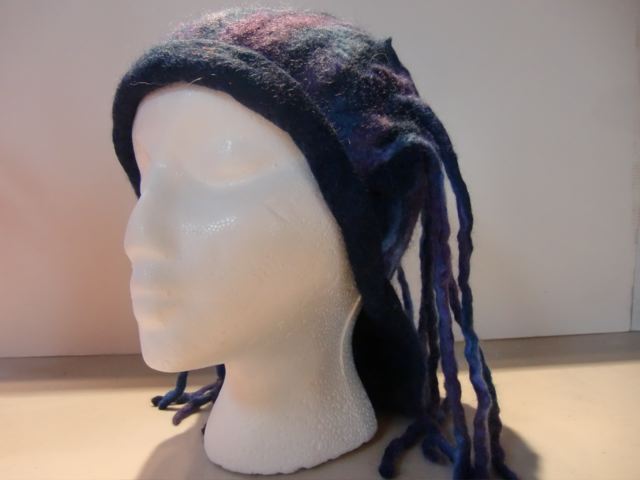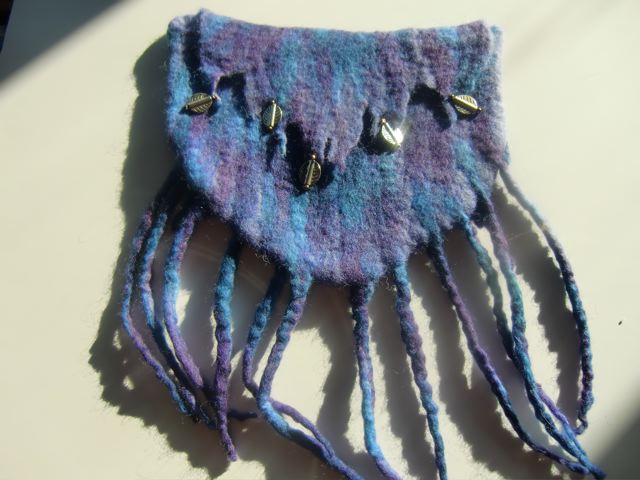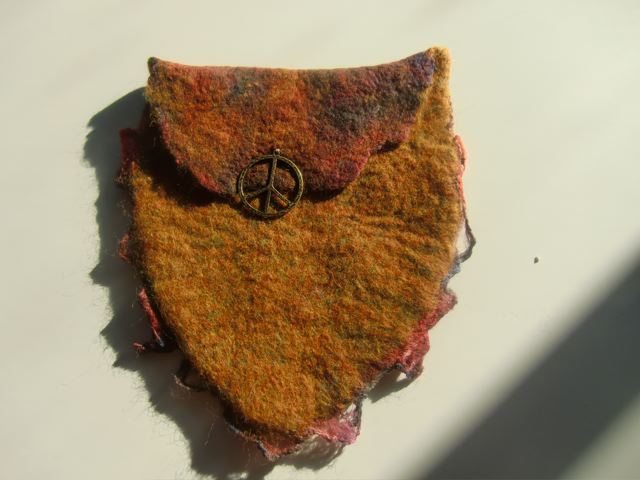 Needle felting supplies and instruction are also available